Interested in being a part of our team?
Our Collinsville-based heating and cooling company has been in business since 1989, serving people and businesses in the Metro-east for over 30 years. We offer top-notch training and benefits to include a 401k savings plan and health insurance for our full-time employees.
If you are a "people-person", enjoy a team-environment, and want to work for the best, please fill out the form below. Applicants must pass a drug test and background check to be considered.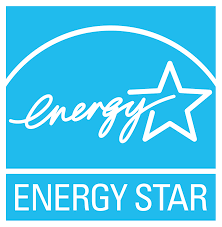 WE ARE HIRING
Installer/Helper 
JOB DESCRIPTION: 
As an Installer/Helper, you will assist with the installation, maintenance, and repair of HVAC systems for commercial and residential properties. Installers/Helpers also assist with cleaning and replacing air ducts in addition to coordinating with all members of the Viviano HVAC team to ensure quality service and customer satisfaction.
REQUIREMENTS: 
Basic electrical skills.

HVAC certification or equivalent knowledge of equipment.

Must be able to pass a drug test and background check.

Must be able to work overtime as needed.
Service Technician/Installer
JOB DESCRIPTION: 
Viviano HVAC is looking for a Service Technician/Installer that enjoys working with people in a fast-paced environment that's never dull. Technicians/Installers work to install and repair HVAC systems for residential and commercial properties. The position requires knowledge to troubleshoot problems with equipment and be on call to conduct emergency repairs for customers when needed. Technicians/Installers work alongside other team members at Viviano HVAC to provide excellent customer service.
HVAC certification
EPA certification
3-5 years' experience preferred
Must have his/her own tools
Must be willing to work weekends and overtime
Have a valid driver's license
A basic understanding of electrical & testing devices
Demonstrate working knowledge of soldering & refrigeration procedures
Good people skills "a must" and applicants must pass a drug test and background check
Benefits of Working at Viviano HVAC
Viviano Heating and Air Conditioning is a family-owned and operated business in Collinsville, Illinois. We believe in providing top-rated service to our customers and taking care of our employees, which is why we offer top-of-the-line benefits for all team members.
Competitive Salary Based on Experience
Short-Term/Long-Term Disability
APPLY TODAY
Please submit your resume and we will get back to you shortly.