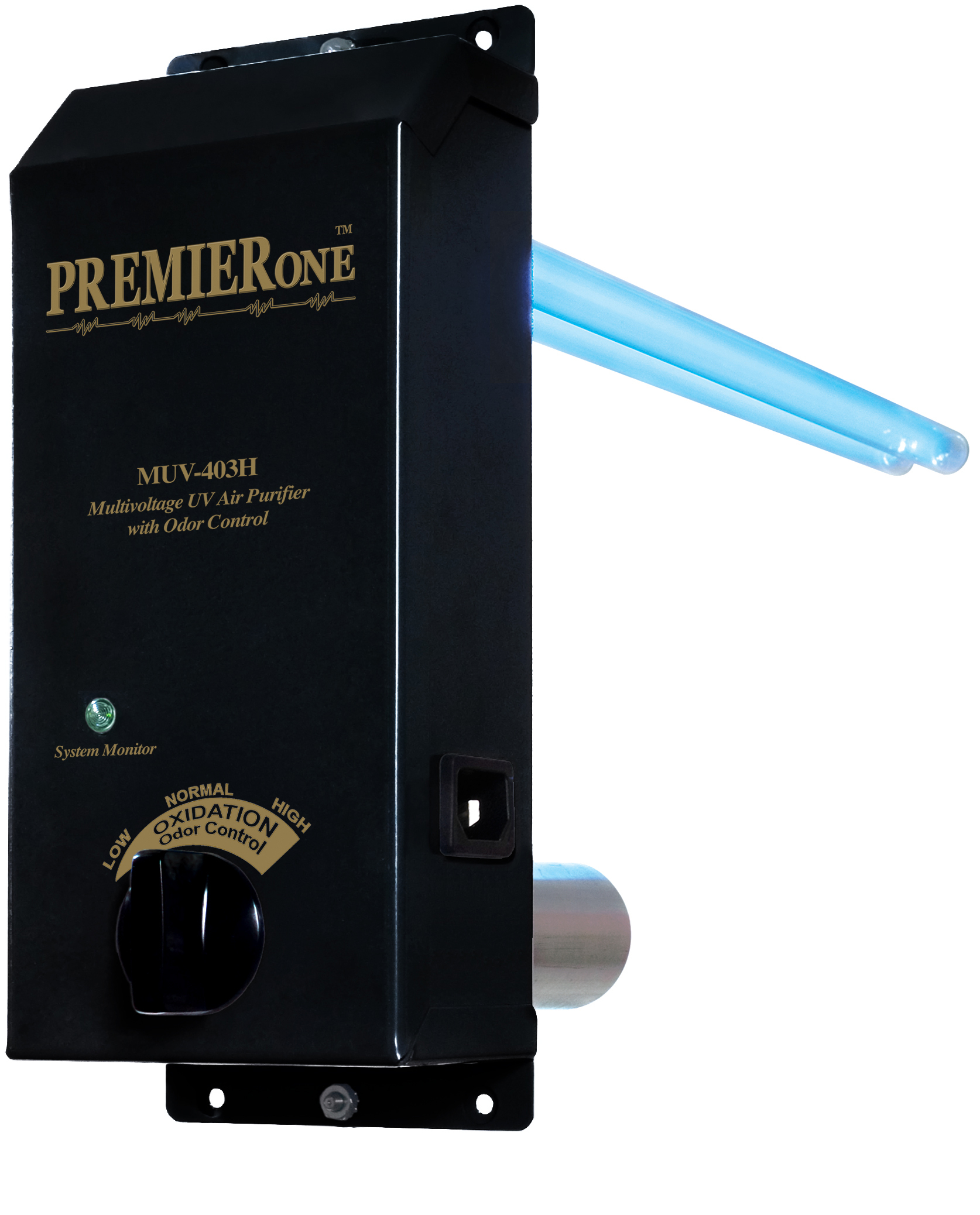 MUV-403H
Protect the health of your family.
Although you may not be able to see, smell or touch it, air pollution impacts the health of everyone. 
Make your home healthier.

Protect the entire home from germs, viruses, bacteria, allergens and odors with PREMIERone germicidal UV with odor control.
•

 
One lamp controls bacteria, viruses, mold spores (pathogens). A second lamp oxidizes gases and removes odors.
•

 
Patented adjustable odor control.
•

 
Germicidal UV light is a trusted control method used in hospitals, water treatment facilities and food/ beverage industries worldwide.