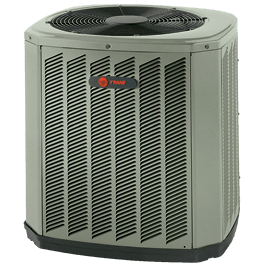 Efficient performance
The XB14 single-stage heat pump's SEER up to 15.50 and HSPF up to 8.50 make it an energy-efficient choice for home comfort.
Economical operation
This energy-efficient heat pump system may substantially lower your home cooling costs.
Durable construction
Materials for all components are tested again and again for long-lasting performance.
Cleaner, healthier indoor air
Add Trane CleanEffects1 to your system for advanced air filtration that removes more dust, pollen and other irritants from conditioned air for a cleaner, healthier, more comfortable home.